You can't get used to the bad air on your boat in summer, and you are looking for a device that will ventilate your boat well, especially in summer when we face high temperatures?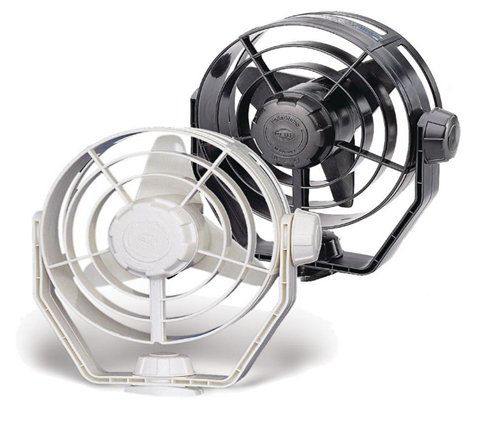 We present the universal, adjustable fan from Helle marine with the well-known "Turbo" mode of operation. It can be turned in all directions, and they can be locked to work in only one position. The fans have two modes of operation, i.e. two speeds, and their high-quality German motor provides very pleasant, quiet operation. The fan blade is 150mm in diameter with protection, and has a high air flow capacity with very low energy consumption.
You can mount it in all possible ways, be it lateral, vertical or hanging mounting.
It is made of durable, impact-resistant plastic.
Speed 1 - Output - 70 liters / sec.
Speed 2 - Output - 95 liters / sec.
6.5W Power consumption
It comes with a 140 mm long cable
Black case 12 and 24 c
White housing 12v
Catalog number: HE003.361-022
You can buy fans, navigation lights and other products from Hella Marine at M.A.G.-D.D. which is the general representative for Hella marine for the Republic of Croatia, more at (www.magdd.hr).